By Heidi Arndt
Most dental groups today have a nice collection of protocols or Standard Operating (SOPs) procedures in place. They are typically well-crafted and tucked away for the team to access whenever needed. Teams are aware of the protocols and systems as they are often discussed during staff meetings or throughout the day. Yet, many of these dental groups are wondering why their team is not performing to these standards.
I was recently working with a group that had spent considerable time developing and communicating their clinical protocols and SOPs to their team. They had monthly team meetings where they would review their performance dashboards with the team and tried to motivate them to take "bigger" action toward meeting their associated goals. However, they were frustrated with the results. They would see a small uptick in performance and then an immediate flattening once the message wore off.
Unfortunately, most dental groups experience this phenomenon with their teams, and many have come to believe this is normal behavior.
The truth is, I struggled with the same issue early on when I was mentoring dental hygienists and doctors. I would review our protocols repeatedly, only to see minimal compliance and commitment to the process. I was frustrated at their lack of commitment to my crafty protocol, and continuously tried to find a way to engage them and get them focused on the results of the intended protocols.
After months of trying different methods and approaches, I found the following four steps made all the difference in the world. I experienced an engaged hygiene team, we saw unbelievable results, and we could maintain them year after year.
First, I think it is important to understand change management and that most of the changes you are trying to obtain are behavioral in nature. Essentially, you are trying to change your team's mindsets and/or the way they work. This change cannot be achieved without the following steps.
Teach them how to do it. Often, we ask our team members to change without showing them how to adapt the protocol into their individual way of practicing. For example, you may tell your hygiene team that you need to provide more fluoride to their patients, but you do not show them how to communicate it to the patient, when to discuss during the patient appointment, etc. All while understanding that each provider may have a different way of communicating the need to their patient.
Measure performance. At Enhanced Hygiene, we are big believers in measuring performance and meeting the goals of your organization. There are several performance indicators we monitor for the hygiene teams we partner with.
Don't overwhelm with goals. We have many goals we want our teams to focus on. It is important to narrow your focus to the top priority and not a whirlwind of goals. The more goals your team must focus on, the less likely they will master any one of them. Humans are hardwired to bring their best effort to one thing at a time. When we overwhelm them with numerous goals, it is less likely they will master any one of them. As you have probably heard, too many goals = mediocre performance. This is especially true for dental hygiene teams.
Stay focused and be consistent. Once you train your team, you set a mechanism to measure their performance, and you set and communicate the goal. Then the work begins. Your team is expecting you to either forget about the goals you stated or change it up. Why? Because that may be how you have done it in the past. Instead, you need to stay focused on your intentions and your goal. Keep it in your everyday discussions and do not lose sight of it. Report back to them on weekly basis on how they are doing with the goal. If they are falling short, you must ask them how they will meet this goal. Do not tell them, we need to get away from "telling" people how to do it. If you have trained them well and given them the tools to be successful, they will understand how to meet the goal. If they are struggling to find a solution, then you can provide them guidance around how to approach it. This is done in a mentoring sort of fashion. Remember, we are working through a behavioral change, and to make these changes, the individual needs to own their change and success. In other words, ruling with an iron fist is not the way to improve performance.
Lasting change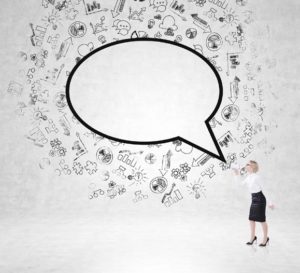 Let's go back to the group I mentioned earlier in the article. When I asked the leaders of the organization what they wanted from their hygiene team they stated one central goal – improve hygiene revenue. Based on their performance dashboard, they knew they needed to improve periodontal treatment, preventive treatment, their re-appointment rate, their radiograph rate, and the list went on.
I then asked what they had communicated to their team to date. They told me that they provided an in-service meeting to review their protocols and system and even showed me the neat little binder they gave each hygienist. They also conducted weekly meetings with their hygiene team to review eight key indicators they had for hygiene. At each meeting, they felt the hygiene team did not take them seriously and went back to work without changing a thing. They were very frustrated, and could not understand why their team would not listen to them. So, in the depths of frustration they cancelled the weekly meetings and allowed their hygienists to operate at status quo.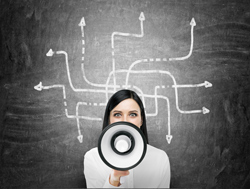 Their pain is like what we see every single day. There are so many things we are trying to accomplish and master every day. However, to making lasting change, we need to focus on the key drivers and then work to fully execute. When you are trying to improve hygiene revenue, we suggest you focus on one driver that will support revenue growth. In the case above, we chose to focus on caries prevention with our main goal of achieving fluoride acceptance in the practice. We knew that if we could move that needle, the group would achieve a health 40 percent revenue growth immediately. We also added this discussion to their morning huddles and re-implemented bi-weekly check-in meetings with the hygiene team. The group was instructed to keep this goal their focus for a minimum of one quarter before adding in another goal. Yes, we want all other areas to grow, but if we want to master prevention, then we need to have an all hands-on deck approach to making it happen using the four points above.
If there is one thing I have learned in my 15 years of training and coaching dental teams, sometimes you need to go slow to go fast. Long-term results depend on a solid foundation — that is not created overnight.
We hope you take this into consideration when working with your dental teams. However, if you need help making these changes with your organization, contact the Enhanced Hygiene team at hello@enhancedhygiene.com.