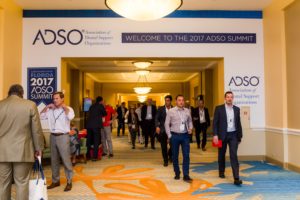 The ADSO 2017 Annual Summit held March 7-10 at the Walt Disney World Swan Hotel in Lake Buena Vista, Fla., was the event for DSOs, with close to 900 attendees. The meeting attracted leadership from over 120 dental service organizations and group practices, as well as a dozen international groups from Australia, Canada, Denmark, Netherlands and New Zealand, and provided ample opportunity for networking with industry leaders, as well as education on important topics and issues.
The Summit agenda began with a half-day DSO and Industry Partner Pre-conference, during which time the DSO members and industry partners conducted prearranged, 15-minute, one-on-one roundtable meetings. There was a welcome reception for premium sponsors and DSO CEOs, as well as dinner for CEO leadership, sponsored by Henry Schein Special Markets. Other evening events throughout the week included two large networking receptions:
Opening night at Disney Pavilions, sponsored by Patterson Dental.
Epcot reception, sponsored by 3M, Carestream, CareCredit, DDS Lab and Align Technology.
Special viewing of the Epcot Illuminations Display, sponsored by Houlihan Lokey.
Experts, speakers and panelists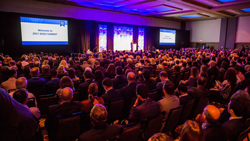 Over 60 industry experts – all representing leadership, C-level executives and successful professionals in the DSO community – served as speakers and panelists for the 35+ breakout sessions scheduled throughout the Summit. The keynote speakers featured included Chip Madera, sponsored by Dentsply Sirona, and George Blankenship, sponsored by Align Technology. Among the many speakers who captured attendees' attention were:
Rick Workman, Heartland Dental
Steve Bilt, Smile Brands
Cari Callaway, PDS
Mitch Olan, Dental Care Alliance
Ken Cooper, North American Dental Group
Gregory Heintschel, My Community Dental Centers
Geoff Ligibel, Gentle Dental
Scotte Hudsmith, Smile Doctors
Scott Leune, Breakaway Practice
Sulman Ahmed, DECA Dental
Marc Cooper, Mastery Company
Mike White, MKW Advisors
Don Moody, Waller
Rich Agabs, Jefferies
The ADSO 2018 Annual Summit is scheduled to take place next April 17-20 in Austin, Texas. For more information contact Andrea Watkins, director of marketing & membership, ADSO, at awatkins@theadso.org.
---
Top sponsors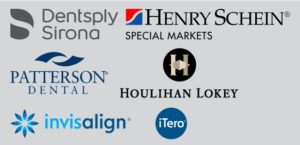 Leading sponsors of the ADSO 2017 Annual Summit in Lake Buena Vista, Fla, included:
Dentsply Sirona
Henry Schein Special Markets
Patterson Dental
Houlihan Lokey
Invisalign iTero
"Thank you to our generous sponsors!" says Andrea Watkins, director of marketing & membership, ADSO. "Without them, this great event would not be possible!"