By Laura Bowles, DEO
When the DEO asks dental entrepreneurs about the biggest challenges they face, associate issues are often at the top. Whether it's hiring, onboarding, training, or retaining associates, we've heard it all! We want to help you find strategies that work and know the pitfalls to avoid for associate success.
So we're excited to share with you our exclusive complimentary 3-part self-paced Crash Course: Keys to Happy Dental Associates, presented by Dr. Eric Roman, DEO Partner, to help you create highly effective and repeatable best practice clinical onboarding systems to keep your associates productive, engaged, and happy in your growing business. Dr. Roman has fulfilled the roles of dentist, clinical director, CEO, and consultant while developing and exiting multiple dental groups, including CarolinasDentist which went from 0 to more than $30M in revenue in 5 years.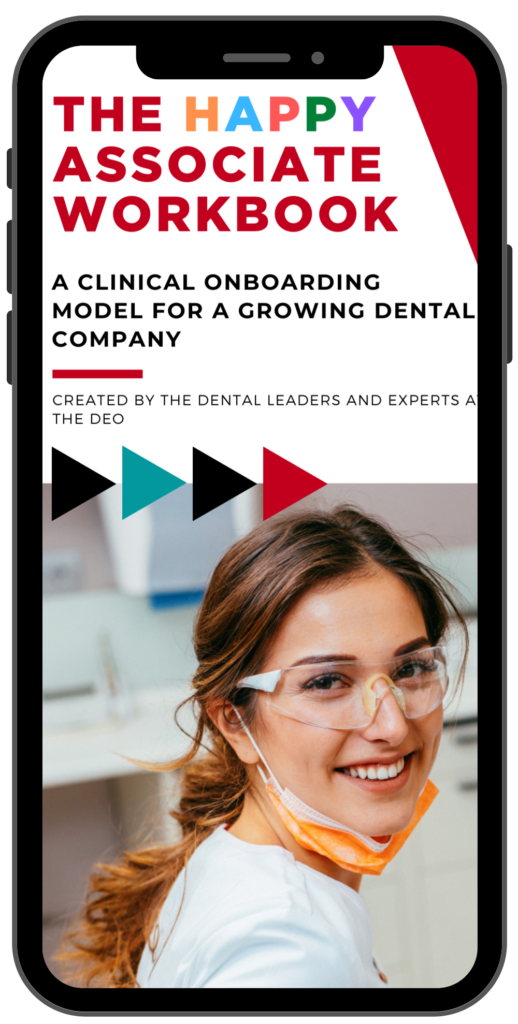 To receive instant access, click here. This 3 Segment Crash Course is designed to help you create a successful clinical onboarding system, and set the stage for hiring by being clear on what's a requirement and what's negotiable, and how to engage with team members.
The value Dr. Roman delivers is exceptional. From having trained hundreds of associates in his career, he has gained invaluable insight on how to create lasting successful associate relationships.
This Crash Course is full of actionable intel. It includes:
50 minutes of video training sessions broken up into 3 easy segments
Companion resource guide with steps to create systems for your dental company
The negotiables and non-negotiables to look for when hiring associates
Insights to hire the perfect associate for your dental company
How to implement a successful onboarding process, both clinical and non-clinical
How to effectively engage with associates: communication tips, who/when/how often, and more
Additional bonus PDF resources covering "all things" associates
So don't miss this chance: be inspired and armed with a concrete plan to develop great associates!