Sponsored Content: Accelerated Dental Assisting Academy
Finding dental assistants for your practice might be more difficult than it used to be, but it doesn't have to be impossible. At Accelerated Dental Assisting Academy (ADAA), students participate in a 10-to-12-week dental assisting course that gives them the hands-on learning experience they need to succeed in today's dental market. Despite the challenges with staffing dental assistants, ADAA has crafted a unique and creative approach to recruiting, training, and staffing the next generation of dental assistants.
Mishaux Ramirez, CEO of Accelerated Dental Assisting Academy, said, "Our mission is to give students an opportunity to discover their life's career path through an affordable, convenient, and achievable education. We focus on partnering with top notch dental offices to host our school, so we can provide our students with a great experience during their course. In return, the hosting office benefits by having an in-house hiring funnel."
The ADAA difference for the students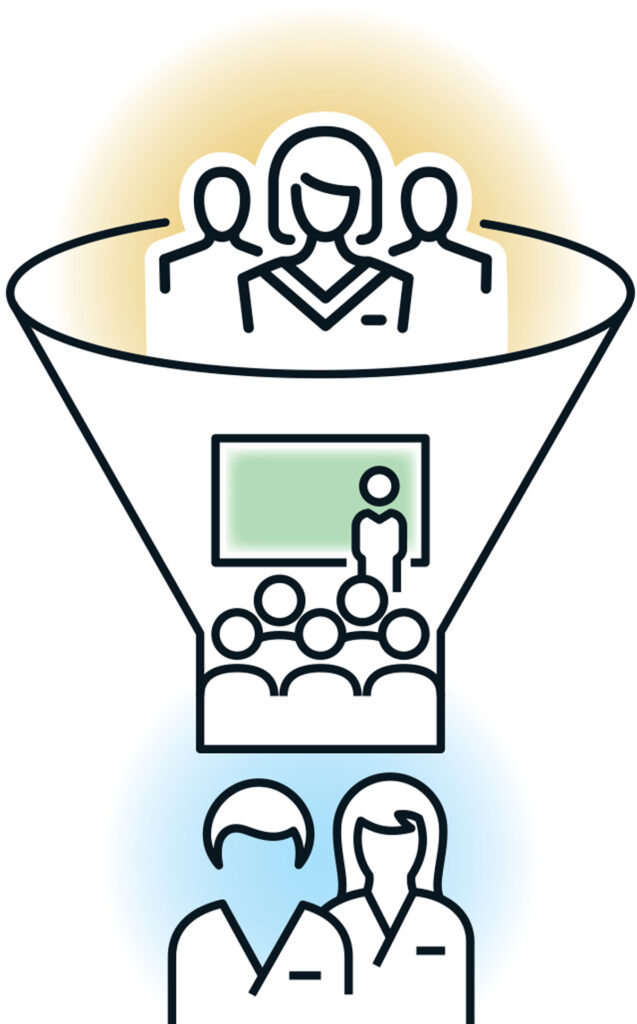 ADAA courses are intended to provide students with a general knowledge of the dental field. Many students have used ADAA to get their foot in the door of a dental office and start working as a dental assistant. Students gain basic knowledge and skills of dental terminology, X-rays, impressions, and 4-handed dentistry through lectures and clinics.
In addition to the real-world, hands-on experience for students that are new to the field of dentistry, ADAA also offers a Career Services Program to assist them with the job search process and Life Coaching for their careers. ADAA's Life Coaching teaches students the soft skills they will need to be better employees like punctuality, how to communicate with patients, and the importance of a positive attitude.
"We take pride in being affordable, convenient, and achievable for students," Ramirez said. "We offer interest-free payment plan options to better help our students afford the program. The classes are held on Saturdays, so our students can sustain a full-time job while attending their classes. The class is structured with lecture and clinical hours, so students can get the hands-on experience they need before entering the workforce."
The ADAA difference for the dentists
While ADAA offers a unique educational experience for the students, they want to make sure they take care of their hosting doctors. When dentists partner with ADAA, the Academy rents the office to hold the dental assisting school within the practice – this way the hosting practice earns some passive income. After the semester is over, hosting dentists have the first pick of hiring the top graduates.
ADAA's goal is to be an easy solution to the ongoing staffing challenges that most dental practices face. All that is required of the dental partners is the use of their facility during non-operational hours.
Ramirez said, "Our operations are designed for the hosting doctor to earn passive income with very little effort. We cover all costs and manage all operations associated with the school such as licensing, curriculum, marketing, and much more."