Sponsored Content: BISCO
BISCO's TheraFamily line of calcium releasing materials grew this year with the launch of TheraBase. The quality materials used in the TheraFamily allow dentists to provide their patients with the best experience and outcome possible, leading to happier and more loyal patients.
As direct restorations are the bread and butter of the general practice, it's important to know that you have reliable products on hand. Just like all of BISCO's TheraFamily products, TheraBase is made with materials that are strong and stable and feature easy deliverability.
Packaged in an auto-mix dual-syringe, TheraBase is a dual-cured, calcium and fluoride-releasing, self-adhesive base/liner. As a dual-cured material, TheraBase will polymerize even in deep restorations where light cannot reach.
Through the company's proprietary THERA technology, TheraBase chemically bonds to tooth structure and releases and recharges calcium and fluoride ions which generate an alkaline pH to promote pulp vitality.
Compared to glass ionomers and resin-modified glass ionomers, TheraBase has a high compressive strength, allowing it to withstand bite and occlusal forces, and to provide a stronger foundation for direct composite restorations. It also contains MDP, ensuring an optimal bond to dentin.
These materials lead the resin-modified calcium silicate (RMCS) market, offering the physical and mechanical properties required to provide exceptional clinical care. Additionally, as a self-adhesive material, TheraBase is ideal for using the sandwich technique without needing to bond it to the cavity prep surface.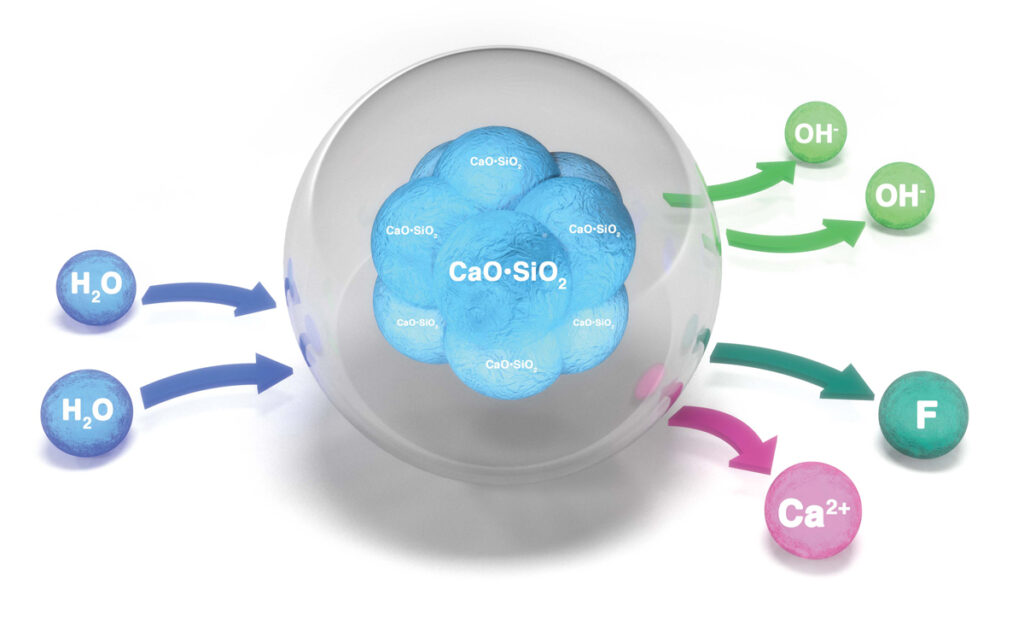 Meet the TheraFamily
The newest addition to the family of products continues the line's legacy of ensuring high-quality, aesthetic restorations. The growing TheraFamily line boasts a unique array of benefits for both dentists and patients:
TheraCem – A self-etching, dual-cured, self-adhesive resin cement formulated for luting crowns, bridges, inlays and onlays, as well as prefabricated metal and nonmetal fiber posts and cast posts. This fluoride- and calcium-releasing cement eliminates the need to etch, prime, or bond prepared surfaces. It can be placed quickly, producing a strong bond for indirect restorations. Its high degree of conversion offers increased strength, while its high radiopacity allows for easy identification and differentiation from recurrent decay and other restorative materials on radiographs. Patients also benefit from continuous calcium and fluoride release.
TheraCal LC – A light-cured RMCS flowable pulpal protectant material for direct and indirect pulp capping. TheraCal LC can also be used as a protective liner under various materials, including composites, amalgam, and cements. TheraCal LC's alkaline pH promotes healing and its calcium release stimulates hydroxyapatite and secondary dentin bridge formation. And, since it's virtually insoluble, it won't wash out over time.
TheraCal PT – A biocompatible, dual-cured, RMCS for pulpotomies, placed after the coronal pulp is partially or fully removed. TheraCal PT also indicated for direct pulp capping and as a liner for direct and indirect pulp capping. The strong, radiopaque material resists breakdown and degradation to provide a durable seal. Importantly, TheraCal PT is dispensed from a syringe and doesn't require hand mixing. This time-saving method is critical for working with pediatric patients.