Why a first-of-its-kind venture fund will provide unique investment opportunities in the oral healthcare/dental space.
By Dr. Jeremy Krell, Managing Partner, Revere Partners
Startups are a passion of mine. Along with practicing dentistry, I've been involved with startups the last 17 years. I founded a web and graphic design company that branched into three. After selling two of those companies, I went into luxury goods and commodity services targeting college students. I started an incubator and scaled it from Boston to New York, Chicago, San Francisco, and currently sit on the board. I then took a role focused on strategic provider innovations and development at Oscar Health, which had an IPO recently. I joined quip very early and was with them for the last four years until I became the Head of Marketing at Simplifeye and Chief Marketing Officer at Verena Solutions. Simultaneously, I built my own management consulting firm for oral health startups, the Barchester Bay Group, and have over 30 ventures under management.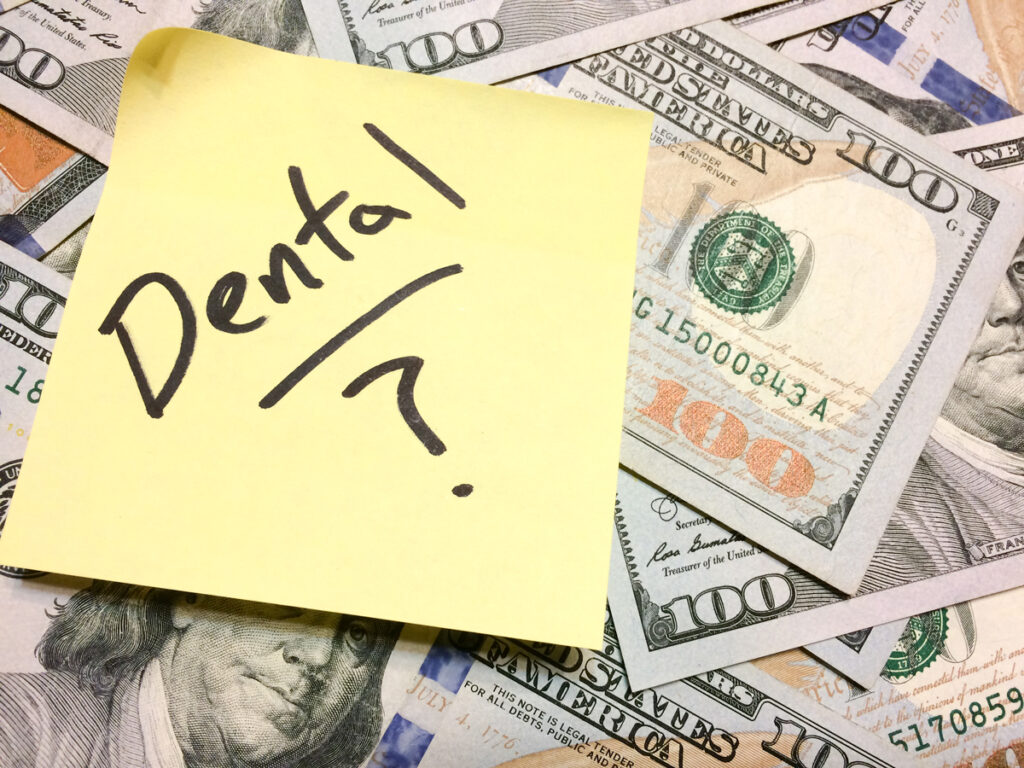 Yet through those experiences, I noticed a glaring hole in dentistry. The innovations were there, yet the investments that spur innovations happening in other businesses were absent in oral health. There are no institutional investors in the oral health space, so you have to pitch to somebody outside of the space who might consider dabbling in it. Even then, those investors may not fully understand the space, its market size, or the potential of the product or service being pitched. To be successful acquiring funding, you have to masquerade your startup as something other than dental, like, "we're a tech company" to draw comparable EBITDA multiples and sufficient market size.
Historically, we've left the products and software updates largely to the big corporate stakeholders in this industry. But I believe we're at an inflection point where practices are frustrated with the products they have access to because they see the potential to provide a higher quality of care to their patients based on the advances in science and technology available to many other healthcare sectors. The products aren't quick enough, accurate enough, convenient enough or cheap enough. DSOs need more variety as well as the clinical and business tools that go hand-in-hand with successful and quick growth. But that takes innovation. And with innovation comes startups.
Tap into potential
Frustrated by these dynamics, I started the first independent venture fund in oral health, Revere Partners. We did about 18-20 months of research to prove the strong return on these types of investments. We are an AngelList Rolling Fund, which is a unique structure that matches the demand of oral health startups and the state of the investment landscape in this space really well.
Dental group practices are in high growth mode, so it's important for them to be testing and trying new things, whether they are experientially driven and they're planning the most modern, quality care experience for their patients, or they're trying to optimize the business end of their practice. These businesses are in such a high growth mode, they want top-of-the-line products and the services that are in their space to differentiate themselves from other emerging group practices and provide both excellent patient care and an engaging experience for their patients.
To do that, you have to tap yourself into the tech side of the industry. What is the best toothbrush or toothpaste you should be recommending? What is the best software to use for AI powered radiographic diagnostic assistance reputation management in your practice? How can you generate more revenue by paying attention to your online presence? Can you use endodontic root canal therapy for implants that are cutting edge and efficient and save costs or generate revenue? To set yourself apart, you have to tap into the latest innovations in oral health.
We're raising a $50 million venture capital fund for oral health. With a team of over 50 of oral health's most esteemed leaders, we've spent the better part of the last two years in stealth mode, and in the last couple of months started to bring it out. Even by word of mouth, the response has been resounding and overwhelming. We have about 160 startups in our queue, and we've done due diligence on about 90. Those companies represent categories such as dental technology, biotech, consumer products, payments and reimbursements and access to care.
Anybody can be involved. If your organization or doctors have an idea, we can help with the funding. If your doctors or your organization are interested in investing in the tech industry, we can help as we have a proven track record in managing, raising, and making money for investors. We invite you to invest in Revere Partners. This is a platform where the emerging DSO can dip their fingers into new ideas and test them out. We're giving dentists and healthcare professionals a way to invest in an area they know and love, and which fuels their own practice(s), in addition to just investing in the S&P or bitcoin.
This is a venture fund founded by the industry for the industry. It's not someone coming from outside of the space and directing the way they envision the dental industry growing. This is a fund whose investors and partners are comprised of industry leaders. The rolling fund product makes VC investments more accessible. Investment opportunities traditionally reserved for ultra high net worth individuals or institutions are now being made available to those in the industry.
The dental industry is ripe for innovation and, through Revere Partners, everyone in the industry is invited to be a part of it. There is tremendous potential. Providing the future industry disruptors with the capital, access and expertise they need to flourish presents a unique opportunity for founders and investors alike.
---
Dr. Jeremy Krell, is a general dentist, as well as an experienced investor with a business background. He has raised rounds and generated returns for investors at dozens of companies, sold several, and acquired two more as a key operator. Jeremy oversaw strategic provider innovation and development at Oscar Health and provider and clinical growth initiatives at quip. He has since built the Barchester Bay Group, a portfolio consisting of over 30 separate ventures. Jeremy is an angel investor and sits on the boards of several healthcare, tech, and dental startups. He has a 17-plus year proven track record with start-ups, multi-million dollar fundraises, and acquisitions. For more information please contact: [email protected]