Did you know that the average dental practice is carrying over $50K in aging patient AR and that a mid-size DSO carries over $1M? Automating your patient AR invoicing and payment process is key to providing a better patient experience and income growth.
By Abella AR
When was the last time your patient billing process got an upgrade? Money owed from past due balances is revenue that you've earned but just haven't had any luck collecting. The task of managing large, layered patient AR balances can be daunting without a scalable solution. DSOs know that offering a hi-tech and mobile-friendly experience to patients extends beyond the office visit. One of the largest DSOs, Peak Dental Services, implemented Abella® to enhance their patient billing process and payment experience. Peak Dental CEO, AJ Peak, recently presented at Dykema and shared their impressive results.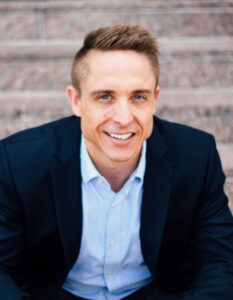 "I was pretty skeptical about the patient experience. We ended up jumping in and it's been wildly successful."

A.J. Peak, CEO, Peak Dental Services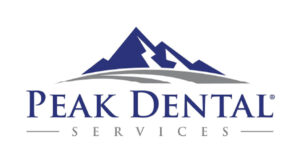 Upgrading your patient experience
Why do conventional billing methods fall short? Mailing out paper statements is time-consuming and is proven to be a less effective form of communication. Peak Dental improved their billing experience by providing automated invoicing via text and email with options to pay instantly. This not only streamlined their operations and team time allocation but delivered the experience their patients were expecting.
The automated patient A/R workflow
Abella works for your DSO in several ways. The first and fastest way is what we call the Aging AR Clean-up. Simply put, this is money earned in the first 1-4 weeks on 90+ days past due balances.
AJ Peak (CEO, Peak Dental) mentions, "40% of the balances were paid within 7 days, meaning it's extremely quick. We can't even get statements out that fast. It was quite impressive."
After this rapid lump-sum surge of collections, your accounts receivable go into AR management cruise control. Abella fully integrates with your practice management software, scans for patients who owe money and don't have an open insurance claim (thereby avoiding incorrect billing), then automatically begins invoicing. This maintenance process is critical to eliminating the challenges of managing patient AR and preventing the buildup of past-due balances from occurring.
Let's take a closer look at how well Abella is working for another DSO. In less than two years of implementing Abella, North American Dental Group (NADG) had 81K patients pay and collected $9.5M in patient AR!

The final step in optimizing the patient AR process is activating automated payment plan management which allows for short-term payment plans up to 4 months at the time of scheduling. In addition to automating your patient AR workflow, Abella can perform as a payment solution, erasing the need to work any future patient balances.
Upgrade your patient billing technology today to give your patients a better payment experience and grow your DSO. To learn more or get started with Abella, visit AbellaAR.com.