Denton, TX (March 28, 2022): Ambrose Pediatric Dentistry, a leading provider of superior pediatric and general dentistry for children in Georgia, is excited to announce its partnership with Community Dental Partners (CDP), a dental support organization (DSO) known for its dedication to bringing high-quality dental care to the underserved in over 70 supported locations across Texas and Indiana. The companies' mutual missions are aligned – both are loyal to serving underserved communities and continue their commitment to bring forth high-quality dentistry. This partnership marks CDP's second affiliation outside of Texas, widening support and developing opportunities in the underserved communities of Georgia.
Dr. Craig Copeland, Chief Dental Officer of Community Dental Partners, says he looks forward to being an additional support system for Ambrose Pediatric Dentistry – elevating growth and development in both clinicians and the patient-care experience."I am pleased and excited to help and support Dr. John Ambrose and Dr. Valerie Ambrose on their vision of creating an amazing patient experience to the underserved throughout all of Georgia," Copeland said.
Dr. John Ambrose, Founder and CEO of Ambrose Pediatric Dentistry, believes that quality pediatric care should be available to everyone regardless of socioeconomic status or the town in which they reside. He is thrilled to work alongside CDP and continue serving that mission. "As a pediatric dentist who has been expanding care in Georgia for the last 11 years, I am so excited to have CDP's compliance, marketing, billing, and other non-clinical support. This partnership will allow me to fulfill my vision of serving more patients throughout Georgia," Dr. Ambrose said.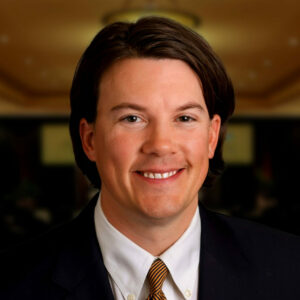 Dr. Valerie Ambrose, also Founder of Ambrose Pediatric Dentistry says, "As a dentist that has provided dental screenings within the Georgia school system, I have noticed children are not receiving the proper oral care they need to maintain a healthy smile. I am excited to bring more oral health education into these school programs with the help of CDP."
"Not only will this partnership benefit these schools, but also our patients, doctors and staff as well. We have been given an opportunity to grow and expand together with the same desire to serve more communities," added Dr. Ambrose.
CDP's CEO Emmet Scott says children's dental care can be difficult to find – especially in the rural parts of Georgia. "Dr. John Ambrose and Dr. Valerie Ambrose have filled the need for pediatric dentistry throughout Georgia. Community Dental Partners is excited to support Ambrose in serving the underserved in Georgia," Scott said.
"We are revolutionizing dental care for the underserved patient by supporting entrepreneurial partners to create amazing doctors, staff, and patient experience," Scott said.
Those hoping to learn more about Community Dental Partners and its wide-range of support services can visit them online at CommunityDentalPartners.com.
About Ambrose Pediatric Dentistry
Founded in 2011 by Dr. John & Valerie Ambrose, Ambrose Pediatric Dentistry (APD) is a leading provider of pediatric and general dentistry for children in the state of Georgia. With 5 locations throughout middle Georgia, the dental practices are committed to providing patients with the highest quality of care. APD believes that quality pediatric care should be available to everyone regardless of socioeconomic status or the town in which you reside, which is why their unique offering includes specialized equipment, facilities, and staff that can properly address today's most demanding pediatric dental needs, in a warm and caring environment.
About Community Dental Partners:
Founded in 2010 and headquartered in Denton, Texas, Community Dental Partners (CDP) is a Dental Support Organization (DSO) led by a mixed team of dental and business veterans working together to solve the needs of today's modern dental professionals. CDP was designed for dentists by dentists who recognized the need to partner with responsible business experts. The DSO offers an entirely innovative service option for the dental industry as they partner with dentists so they can preserve, grow, and enjoy their practice even more than they do today. CDP's unique model includes clinical and business guidance, technology, resources, and relationships that enable their clients to focus on their passion and delegate the areas of the business that don't give them energy.