Corus Orthodontists doesn't acquire practices; it takes on doctor-partners as shareholders who are part of the decision-making.
By Daniel Beaird
Corus Orthodontists was founded in 2019 across Canada and the U.S. as an all-orthodontic DSO model, known as an OSO. Based in Toronto, it's one of the largest and fastest-growing orthodontist partnership networks in North America, and it's owned and operated by doctor-partners focusing on the patient experience and the evolution of the specialty.
"Our founder and CEO, Dr. Paul Helpard, wanted to create a model focused on an infinite business to service our grandchildren and our grandchildren's grandchildren," said Nick Korhonen, CFO of Corus Orthodontists. "It's focused on creating a home for doctors and our teams. It's also a great environment for our patients."
Dr. Helpard was the principal orthodontist of Shoreline Orthodontics, a five-office group of practices, where he honed his skills as a business leader. He convinced Korhonen to join Corus Orthodontists in 2019. Korhonen had represented over 3,000 dentists in Canada as a partner with national accounting firm MNP and had witnessed many dentists selling to DSOs. He carved out a niche helping establish DSOs across Canada and advising doctors who wanted to create their own model.
"It was purely about the financial engineering of the structure for a lot of groups I helped establish," Korhonen said. "We would acquire as much EBITDA as we could and as quickly as we could, and sell the whole thing for a quick buck. But that didn't drive me."
Korhonen says it's a great business model and it works well, but Dr. Helpard didn't want to create a model focused on profit and exit. "It was his focus on people, culture and values that caught my attention and I wanted to be a part of it," Korhonen said.
Corus Orthodontists has close to 50 practices across Canada and the U.S., including four Canadian provinces and 12 states in the U.S.
"All of our success goes back into the hands of our doctors," Korhonen said. "We're 100% doctor-owned and financed through a senior credit facility with our lending institutions to support our growth and ongoing expansion. We don't have any sort of equity sponsor or strategic partner."
That financial and legal structure is one of the most unique things about the organization, according to Korhonen, because when expansion grows to 40, 50 or 100 practices, it's easy to slide into a metrics-driven management style. But Corus Orthodontists centers itself on what its people are experiencing on the ground.
"We want to build this platform with the right mission and vision supporting our people, while also managing our growth," he said. "Our biggest challenge is finding the right balance between culture and growth. I tell my team that growth is the enemy of culture, but we're a high-growth organization focused on culture. It's front and center to every decision we make."
The orthodontists of Corus are doctor-partners who have invested in each other and are committed to the quality and long-term success of the organization. Practicing orthodontists participate in every aspect of Corus' business. They help shape the network and the specialty.
Corus is rigorous in finding the right partners for its partnership model. It's been designed by like-minded orthodontists with shared values to create a positive and supportive environment for orthodontic team members and doctors.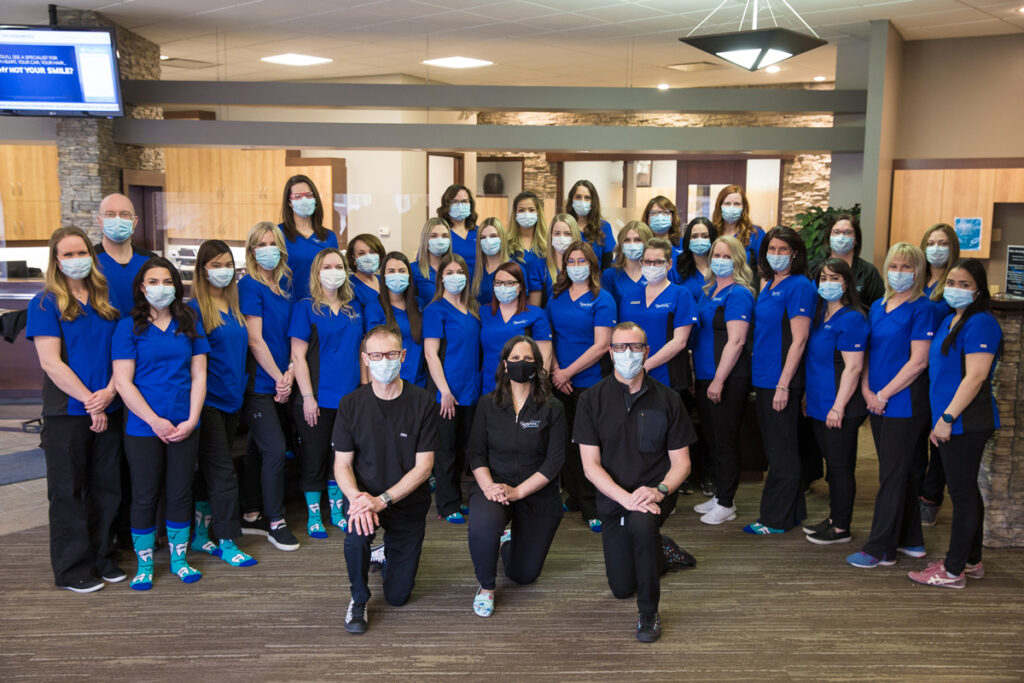 Its affiliation model allows the practicing doctor to maintain ownership and custodianship over the professional assets and patient records. "We don't have one entity per jurisdiction like the standard DSO structure. If we have 20 practices in one state, then we have 20 entities and doctors we're working closely with to manage," Korhonen said.
"We take a different approach to front-end negotiations with our partners," he said. "We reach out to doctors that already have a connection to us. That's usually our starting point – whether they're referred to by a doctor in our network, we know them from a study club or we have one to two degrees of separation." Korhonen says they have three or four conversations with potential doctor-partners before getting into a financial discussion.
"Groups who are heavy into M&A and growth often send a letter to a large swath of practices saying, 'would you like a practice evaluation,'" Korhonen explained. "They open by providing evaluation and they put a letter of intent on the table that says, 'this is our starting point for negotiations.' It's transactional from the beginning. We don't do that."
He says 30% to 40% of Corus' initial conversations don't move forward to financial modeling discussions. "It's usually a mutual decision, but we maintain very good relationships," he said. "But for those discussions that move to the financial modeling process, we continue to evaluate culture. We also like to work with doctors who are innovative and like to try new things. We look at their treatment methodology, timelines and their willingness to collaborate."
At the heart of the Corus partnership model is the concept of "buying in" versus "selling out." Orthodontists partner with Corus through a cash and stock transaction, becoming shareholders in the company, and start participating in equity growth with Corus from day one. They gain access to business management and operational support related to the ongoing management of their practice. This includes clinical operations, marketing, HR, accounting, IT, team training and development, and transition planning.
"If we as a network do well, then all of our doctors do well," Korhonen said. "It creates that sense of true partnership that drives shared success."
Corus Orthodontists has an all-doctors meeting on a monthly basis to share ideas and how to implement them. These meetings include every doctor from across the network – both owner-doctors and associates. "It's a mastermind and we'll ask one doctor to share one of their best practices," Korhonen said.
It also has five doctor-led subcommittees to address clinical administration, marketing and communications, and technology and M&A growth. Doctors who have a particular subject interest can participate in these smaller groups, helping to guide the direction of the DSO.
Collectively, Corus Orthodontists treats over 50,000 patients in North America. "The mentality of sharing and growing together is imperative to being a good fit with the Corus network," Korhonen said. "It shares in the success both financially and operationally."