The Occupational Safety and Health Administration (OSHA) plays an important role in the dental industry.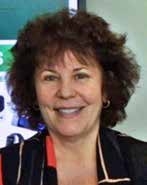 By Dr. Katherine Schrubbe, RDH, BS, M.Ed, PhD.
OSHA: It's an organization that many dental employers fear! In fact, some dentists do not fully understand the importance of OSHA regulations and believe they make if difficult to deliver high-quality dental care. However, non-compliance can lead to injury, illness or harm to employees. For that reason, large group practices and DSOs make it their business to remain compliant with OSHA standards, often hiring quality assurance individuals to oversee compliance. This team is frequently charged with ensuring that OSHA standards are in place and being met throughout the practice. Furthermore, as a federal regulatory body, OSHA inspectors may appear at a dental practice unannounced and can issue citations and monetary fines for noncompliance and repeated offenses. These fines have recently increased, and they can be substantial, not to mention the potential damage to the practice's reputation and credibility as a safe workplace.
This article looks at OSHA's history, inspection protocols and fees for noncompliance.
The history of OSHA
In response to dangerous working conditions across the nation, and as a culmination of decades of reform, the bipartisan Williams-Steiger Occupational Safety and Health Act of 1970 was signed into law by President Richard M. Nixon. This law led to the establishment of the Occupational Safety and Health Administration (OSHA) on April 28, 1971. Since then, OSHA – along with state partners and employers, safety and health professionals, unions and advocates – has had a dramatic effect on workplace safety, showing a dramatic drop in fatality and injury rates. OSHA's mission is to ensure safe and healthful working conditions for working men and women by setting and enforcing standards and by providing training, outreach, education and assistance.1,2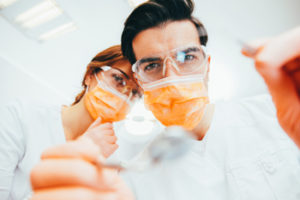 According to history, accurate statistics were not kept early on, but it is estimated that in 1970 about 14,000 workers were killed on the job – a number that decreased to approximately 4,340 in 2009. At the same time, U.S. employment has almost doubled and now includes over 130 million workers at more than 8 million worksites. Since the passage of the OSHA Act, the rate of reported serious workplace injuries and illnesses has declined from 11 per 100 workers in 1972 to 3.6 per 100 workers in 2009. OSHA safety and health standards, including those for trenching, machine guarding, asbestos, benzene, lead and bloodborne pathogens, have prevented countless work-related injuries, illnesses and deaths.1
Inspections
Federal OSHA is a small agency, but with the state partners there are approximately 2,100 inspectors responsible for the health and safety of 130 million workers, which translates to about one compliance officer for every 59,000 workers.1,3 OSHA cannot inspect all 8 million workplaces it covers each year. The agency seeks to focus its inspection resources on the most hazardous workplaces in the following order of priority:
Imminent danger situations:

Hazards that could cause death or serious physical harm receive top priority.

Severe injuries and illnesses:

Employers must report all work-related fatalities within eight hours, and all work-related inpatient hospitalizations, amputations or losses of an eye within 24 hours.

Worker complaints:

Allegations of hazards or violations also receive a high priority.

Referrals of hazards

from other federal, state or local agencies, individuals, organizations or the media receive consideration for inspection.

Targeted inspections:

Inspections aimed at specific high-hazard industries or individual workplaces that have experienced high rates of injuries and illnesses also receive priority.

Follow-up inspections:

Checks for abatement of violations cited during previous inspections are also conducted by the agency in certain circumstances.4
In dental practices, the most common trigger for an OSHA inspection is a worker complaint or referral. A current or former employee can call in a complaint and, depending on a number of circumstances, including inspection history, if any, and the gravity of the complaint, an inspection can be triggered by this one phone call.5  Thus, it is prudent to treat employee concerns seriously and make the necessary corrective action before the issue escalates into a formal complaint to OSHA. When dental staff feel that they are threatened in an unsafe workplace for any reason, management needs to take immediate action.
Usually, OSHA conducts inspections without advance notice. However, employers have the right to require compliance officers to obtain an inspection warrant before entering the worksite.4   According to a national news report, OSHA has lost 40 inspectors through attrition since President Trump took office in January 2017, and as of early October 2017, the federal agency had made no new hires to replace them. The 40 vacant positions represent 4 percent of OSHA's total federal inspection force, which fell below 1,000 this past October.6,7
Fines
In 2015, Congress passed the Federal Civil Penalties Inflation Adjustment Act Improvements Act to advance the effectiveness of civil monetary penalties and to maintain their deterrent effect. This law directs agencies to adjust their penalties for inflation each year using a much more straightforward method than previously available, and requires agencies to publish catch-up rules to make up for lost time since the last adjustments.8
In August 2016, for the first time since 1990, OSHA increased its fines – by 78 percent. As of this date, the top penalty for serious violations rose from $7,000 to $12,471, and the maximum penalty for willful or repeated violations increased from $70,000 to $124,709.
Then, effective January 2 of this year, OSHA increased its penalties again by 2 percent to adjust for inflation (as required by the Federal Civil Penalties Inflation Adjustment Act), with a maximum fine of nearly $130,000. The new fines apply to all violations that have occurred since November 2, 2015, with penalties assessed after January 2, 2018.9.10 
Type of Violation
Penalty

pre-August 2016

Penalty as of

August 1, 2016

Penalty as of

January 2, 2018

Serious
Other-Than-Serious
Posting Requirements
$7,000 per violation
$12,471 per violation
$12,934 per violation
Failure to Abate
$7,000 per day beyond the abatement date
$12,471 per day beyond the abatement date
$12,934 per day beyond the abatement date
Willful or Repeated
$70,000 per violation
$124,709 per violation
$129,336 per violation
Penalties such as these would have a significant financial impact on a dental practice of any size, including a large group practice or DSO. From October 2016 through September 2017, there were 87 citations from federal OSHA (state issued citations are not included in this number) to dental offices. Of those, 49 were related to the bloodborne pathogens standard and 21 were related to the hazard communication standard.11
Dental practices are busy places, but remember, the OSHA Act was put in place to protect all workers, including those in dental healthcare. A safe workplace is also an efficient workplace.  Implementation of – and compliance to – the required elements of the bloodborne pathogens and hazard communication standards must be in place to ensure dental healthcare worker safety.  Although there is a decrease in the number of OSHA inspectors, legitimate worker complaints will eventually be addressed. Dental employers should not risk the possibility of an inspection or a citation with the new fees. They should be proactive and follow the federal standards for providing and maintaining a high-quality, safe practice setting for all dental healthcare workers.
References
Editor's note: Dr. Katherine Schrubbe, RDH, BS, M.Ed, PhD, is an independent consultant with expertise in OSHA, dental infection control, quality assurance and risk management.  She is an invited speaker for continuing education and training programs for local and national dental organizations, schools of dentistry and private dental groups. She has held positions in corporate as well as academic dentistry and continues to contribute to the scientific literature.