Breaking down the silos between dental and medical care to deliver better growth for practices and improved clinical outcomes for patients.
By Jeremy Jonckheere, Vice President, Plan Partnerships at Pacific Dental Services®
One of the main growth drivers for dental practices in the near future – and beyond – involves the integration of medical care. In 2000 (and later updated in 2021), the Surgeon General's Oral Health in America report stated, "You cannot have good general health without good oral health." This ignited over two decades of research efforts to study the link between bacteria and inflammation in our mouths and their impact on the rest of our bodies. Through those efforts, we now understand that what happens in the mouth can indicate and even cause systemic conditions throughout the body. At Pacific Dental Services (PDS), we call this The Mouth-Body Connection®.
Periodontal disease has been connected to systemic health conditions such as cardiovascular disease, diabetes, Alzheimer's disease, pre-term/low-weight births, cancer and more. Conversely, the link is often bi-directional. Many systemic diseases, conditions and even medications can affect a patient's oral health. Some studies show that even the most basic dental intervention can positively impact a patient's overall clinical outcomes.
Closer collaboration between dental and medical professionals is not only the future of the dental industry but is also what will drive growth for dental practices while improving systemic health outcomes for patients. Dental-Medical Integration, or DMI, is an initiative supported by the CDC and should be a top priority for the entire oral health community. At PDS we have invested heavily in training, technology and equipment to assist supported clinicians with access to relevant data so they can provide more holistic care to their patients now and in the future.
Further building upon whole-body health, PDS opened several supported practices where general dentistry and medical care are available in the same convenient location. This innovative concept increases access to integrated, comprehensive health care by offering primary medical care, oral health care, blood and salivary testing, chronic disease management and more – all under the same roof. These dental-medical concept practices seek to treat the whole person, not just specialized treatment related to teeth or medical, as is generally the case in health care.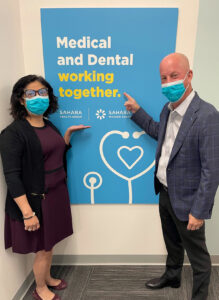 Given the linkages between oral health and certain chronic diseases, increasing collaboration between the medical and dental fields is key to our growth. There are many benefits to reimagining health care built around each patient with clinical collaboration between provider silos, including reduced medical costs and annual hospitalizations. But the biggest benefit is the improvement of overall patient health.
In the past, one of the main challenges was compartmentalized health data, where records are only accessible to providers in the same office or on the same platform. Comprehensive and collaborative health records shared between medical and dental providers will be a critical part of improving and maintaining a patient's whole-body health. Health care practices must have access to integrated health records that paint a complete picture of a patient's health allowing them to better map out a targeted plan for each patient's well-being.
To overcome the data fragmentation, PDS implemented Epic®, the most widely used comprehensive health records system, into our supported dental practices. This powerful tool gives clinicians the ability to access relevant patient health history so they can provide comprehensive, coordinated care while also giving medical caregivers the ability to access their patient's dental records. I believe this data transparency is a model of what is to come.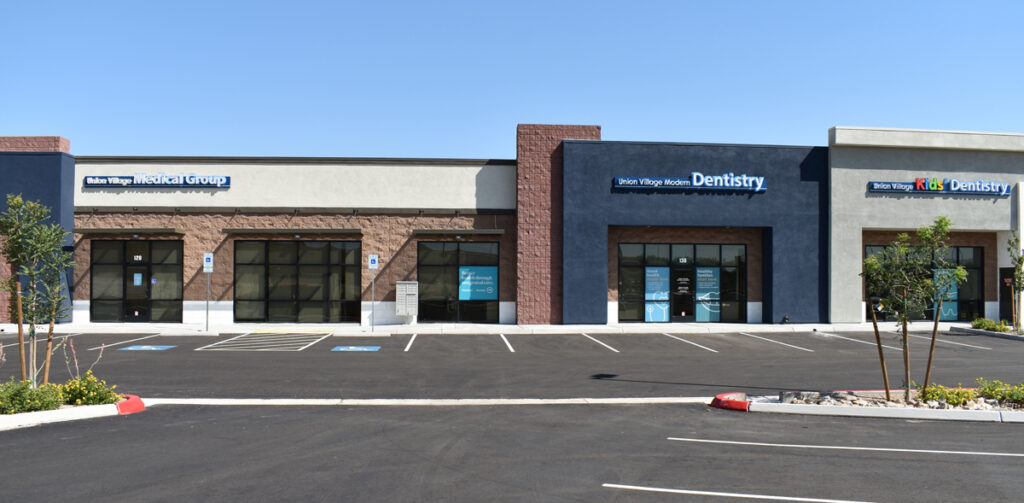 Changes we can make today, and tomorrow
While offering dental-medical integrated practices may not be something every DSO can invest in currently, there are things that every dental practice can do today to improve their patients' overall care. First, my hope is that every dentist and every hygienist will get more comfortable having the conversation about inflammation with their patients. We need to make it a top talking point to show the link between periodontal health and chronic conditions like diabetes, cardiovascular disease and dementia. Patients really appreciate the conversation and like to understand why the dentist or hygienist is concerned.
Another simple operational change can be taking the patient's blood pressure and measuring their heart rate at every visit. We've had several instances where a patient came in for an appointment and after having their blood pressure and heart rate checked, discovered they were in the beginning stages of a heart attack. These simple procedures can save lives.
We've also seen an increasing portion of patients indicate that they do not have a primary care physician. That trend is concerning and makes the role of a dentist as a frontline caregiver even more important. We need to think of ourselves more as oral health care providers and less like tooth mechanics. With the knowledge we have today, we remind our whole office team that they are treating infections and diseases in the mouth and improving their patient's health, not just fixing their teeth.
When clinicians work together to make patients healthier and happier, patient satisfaction improves, acceptance of clinical care improves, and clinical outcomes improve. Whole-body care is truly a driver to a healthy, growing dental practice.
Three Things Every Dentist (or Hygienist) Should Know About The Mouth-Body Connection®:
1. Gum disease is the sixth most prevalent health condition worldwide and the CDC reports that 47% of adults over the age of 30 have some form of periodontal disease. 
2. Have the conversation about inflammation with your patients. As oral bacteria enters the bloodstream through the gums, it can travel to organs throughout the body and lead to serious health conditions such as heart attacks, stroke, diabetes, Alzheimer's disease, pregnancy complications and even cancer.
3. Oral health doesn't just mean better overall health; it means better financial health, too. Simply treating gum disease has been shown to significantly lower annual medical costs.