How to decide if you should switch.
By Tanner Applegate, Founder, Unify
At what point do you need to consider making a change to your practice management software? Is there a "perfect" practice management software available that will solve all of your problems? As a critical tool in the dental practice, practice management software can only go so far in its ability to make your life easier.
But what if we really can find better software? The only way to do that is to take a look at what your current software is being used for. Is it missing anything? Are you utilizing all of its features? Answering these questions is the best way to start finding a better fit for your DSO.
I view DSOs kind of like a living organism. If we look at DSOs being a human organism, there's a lot of things we can pull into an analogy. Each of our different departments with its different functions could represent different parts of the human body. Human resources could be one leg, accounting could be an arm. Hopefully, leadership is the head making decisions.
The practice management software should be the beating heart of your dental practice, because the blood is your cash flow. If it's working properly, your heart should be pumping blood to the rest of the body. Practice management software is a critical tool that helps organize administrative tasks, streamline appointment bookings, simplify invoice creation and billing, and manage patient medical records.
The truth about practice management software
When I go to conferences and I'm engaging with the other attendees, I will often notice if they have a different practice management software than mine. Sometimes I will have to stop myself from thinking, "One of the reasons they have grown to the size they are is because they have a better PMS software than the one I am using. I should switch to what they have." If I'm not careful, I can slide into the erroneous conclusion that these companies have great practice management software that solves all their problems – when in reality, no practice management software can solve every single problem.
There's not a good enterprise software out there right now. There's no specific one-size-fits-all solution for everybody, but it's amazing how people are out there interacting with each other and thinking, "This is what I have to do. I must change my practice management software to be able to get to the next level."
It's also incredibly important to consider that just because something works great for someone else, that doesn't mean that it's going to meet your needs as well. Every dental practice has specific and dynamic needs that won't be satisfied by every standard practice management software.
The following is a three-point plan I have developed for anyone thinking about changing their practice management software. First, you assess your need for change. Second, you plan a strategy for the change, and third, you implement and execute the change within your practice.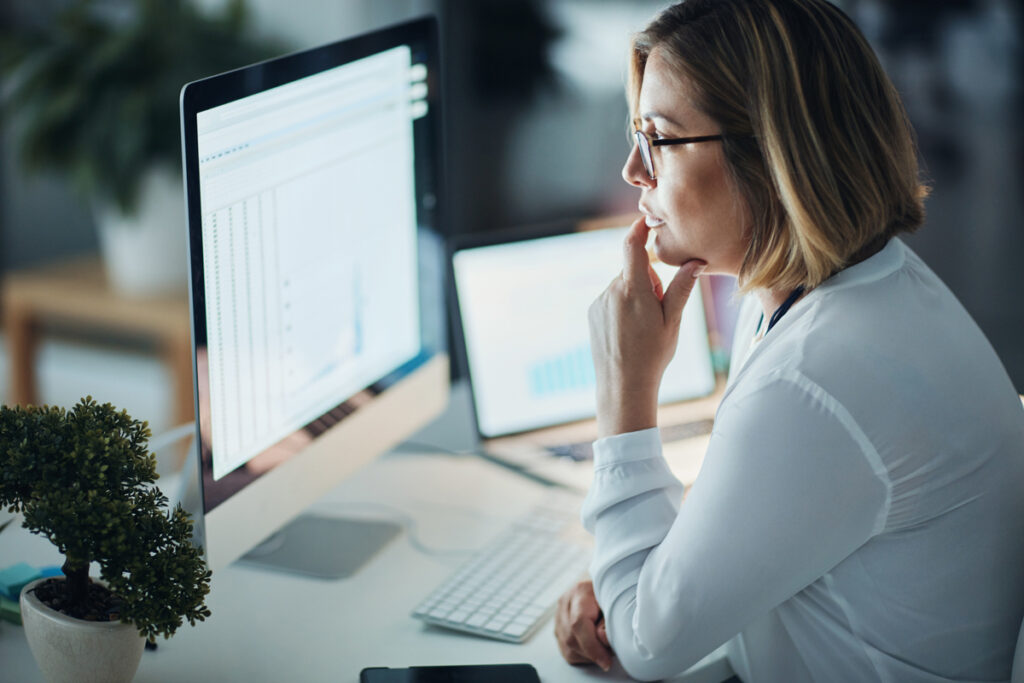 Assess your need for change
First, you need to assess your need to change your practice management software. At this stage, we are putting pen to paper to identify pain points within the organization, specifically pertaining to the use of our practice management software.
Just like if it was a true heart, going in and doing open heart will do one of two things. If you do it right and prepare, it could have an amazing effect. But if you jump in without any preparation, it could do a ton of damage to the rest of the body.
At this stage, you want to identify the biggest pain points about your current practice management software. Is it web-based and scalable? Once you identify the pain points, you should look at what the end result should look like to solve these pain points. For example, if your current software isn't web-based, the new one should be.
Additionally, you will want to ask yourself and your team the following questions:
Why do you want to switch your current software?
Should we make this transition at this time? Consider your resources: budget, market, revenue, time for training, etc.
Are you centralizing your current software options into one solution for every practice?
Plan a strategy for change
Once you have the answers to these questions, you need to weigh the benefits of making the change. This decision is not insignificant, so it needs to be considered carefully and weighed thoughtfully before making any final decisions.
At this stage, you should take all of these specific needs and pain points and find a practice management software that will work for and with you. Take some time to talk to sales reps and maybe even other DSOs that are using the software you are considering and put the options in front of your team for a final evaluation.
There's no need to rush at this stage; the strategy you build for making a change should take some time to formulate. Once that's done, map out your expectations for implementation and training. Giving your team the time they need to adapt to the new software is another important component of this step. If at any point you feel that a certain option is not the right fit, move on to the next one. There's no point in wasting your time or money on something that won't work for you.
Implement and execute change
Finally, it's time to implement and execute the new software! With your rollout imminent, get your team up to date on what's expected of them with this new software. Each department should have their key performance indicators (KPIs) already assigned and be fully trained on the new software.
Once the rollout date is here, be prepared for some bumpy transitions along the way. It likely won't be a smooth process, so it's important to prepare for the worst (i.e., network outages, accessibility issues, slow adoption).
Check in on your departments and have a go-to person to be ready to speak to any practices that are having rollout issues. Be patient, because it's going to take some time to get used to the new changes.