Sponsored Content: Glidewell
Guiding Leaders begins this May with a new group of women dentists at the helm.
By Bobbie Norton, Director of Strategic Partner Relations, Glidewell
With unprecedented demand, the Guiding Leaders program is back for its third year. Applications for the 2023 program opened early last December to accommodate the increased public interest from women dentists all over the country. The program sponsors have diligently combed through countless applications in order to select a small group of women dentists who have the drive to serve as leaders in the industry and beyond.
"While it is always challenging to select only a handful of applicants to be a part of this dynamic environment, it's encouraging to see so many talented women who are ready to take the next step in their careers," said Stephenie Goddard, chief executive officer at Glidewell and Guiding Leaders visionary.
For the fortunate women who are selected, the 2023 program offers monthly, in-person courses at Glidewell's Newport Beach campus from May to October. Each month, the Guiding Leaders will receive in-depth training from professionals in the field, personal coaches and mentors. These sessions and personalized lesson plans target some of the most topical, nonclinical subjects in dentistry, including practice management, leadership development, negotiating, financial planning, public speaking, case presentation and photography, and media and brand enhancement.
Guiding Leaders participants will also be able to earn up to 70 continuing education credits when they attend all of the sessions. "This program is so much more than a continuing education opportunity," explained 2022 Guiding Leaders graduate Dr. Lauren Wilson. "It is a carefully curated leadership cohort of highly motivated professionals who share successes, challenges, and support to learn and grow together."
The program is also known for its efforts to build strong bonds and a sense of camaraderie among its participants. Guiding Leaders receive invitations for private dinners at Mr. and Mrs. Glidewell's home, celebrations on the Glidewell yacht in Newport Harbor, and various get-togethers throughout Southern California. "Leadership journeys are rarely taken alone, which is why the program aims to build a valuable support network, both professional and personal, for the women involved," said Guiding Leaders sponsor Leila Fejzagic.
When participants graduate from the program in October, their leadership journey doesn't stop there. Guiding Leaders is often seen as a springboard for women dentists looking to expand their horizons. "The Guiding Leaders program accelerated my growth and shaped me into a stronger, more confident leader within my family, practice and the dental community," said 2022 Guiding Leaders graduate Dr. Preeya Genz.
To learn more about Guiding Leaders, visit guidingleaders.com.
---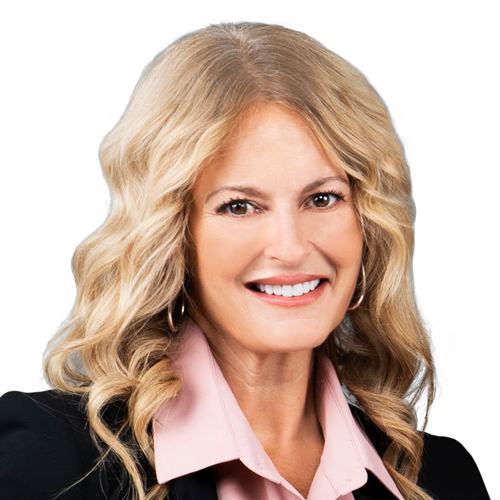 Bobbie Norton started her career in dentistry as an RDA 25 years ago and uses her experience in dental surgery, orthodontics and prosthodontics to facilitate valuable relationships with industry partners at Glidewell. Her role as director of strategic partner relations is built on more than a decade of service at the company, with previous experience as the managing editor of Chairside® magazine and the project manager for clinical affairs.