By investing heavily in technology, Edge Dental provides its patient base with quality – and convenient – dental care.
By Graham Garrison
Being able to think outside the box is important, but not easy, especially in dentistry. "Not everybody can do it," said Dr. Marc Faber, CEO of Edge Dental Management. It takes a combination of risk, trial-and-error, and investment (i.e., time and money) to make unconventional ideas a success.
Look no further than Edge Dental's commitment to same-day dentistry. By using the latest technology in-house, Edge Dental provides its patients' services in one day that would usually take several.
Edge Dental's commitment to same-day dentistry was born out of challenging the status quo. Dr. Faber said he and his partners at Edge Dental – Drs. Joseph Faber and Jeffrey Kay – were frustrated with how much time it took from prep to completion for things like crowns. The way it was always done – taking an impression, sending it to an offsite lab, bringing the patient back in and hoping the crown fit, or needing 45 minutes to make adjustments – was too slow.
So, they began to work on the problem. To reduce the time it took to complete procedures, Edge Dental started with scanning back in 2015. And it worked – crowns were coming back in three days. But after a few months, they started to wonder, "why don't we just mill it ourselves?" Edge Dental started a process of trial and error among its offices and made a significant investment in the equipment to mill what they needed. The organization also spent time and money on continuing education courses for its doctors and staff to learn how to mill and develop the best practices. "It wasn't an overnight thing," said Dr. Faber. "It took years."
But the commitment was well worth the effort. "Same-day dentistry works," Dr. Faber said.
Patients love that they only need to take one day off from work for a crown. It's not uncommon to hear of a patient traveling from Manhattan, New York – more than an hour and a half away – to have dental work done at an Edge Dental office so they can have it completed in a day. The Edge Dental team preps in the morning and tells the patient to come back in an hour, or sometimes a few hours later. But they don't have to make temporaries, and when the patient returns following the prep work, they're able to complete the procedure. The dental lab team can design and produce a host of things – inlays, onlays, veneers, implants, crowns, etc.
Also, same-day dentistry is more efficient for billing. There is no need to split up payments because the procedures are done the same day. "When we start, we're finishing." Edge Dental also serves patients who otherwise may not be able to afford or have access to same-day dentistry. "We're doing same-day crowns on Medicaid patients," said Dr. Faber. "Only a very small number of offices in the country are able to do that."
Doctors are also more productive. They don't need to see as many patients – perhaps three or four – to have a good day. Dr. Faber said this allows Edge Dental to recruit younger doctors, who are often looking for less hours and more work-life balance in their schedules.
From a technical standpoint, using digital dentistry can turn an average dentist's output to good and a good dentist's output to "unbelievable." Dentists can plan cases beforehand and have improved quality control with centralized design being done in-house. "Insurance companies love us for the quality we're able to produce."
Intentional growth
Edge Dental is very intentional in how it grows. The organization currently has seven practices, an administrative office, and dental lab. There are 11 doctors and about 65 employees.
Dr. Faber said they have the capital to buy several practices to beef up their numbers. But he said he wants the organization to grow responsibly. In its recent acquisitions, Edge Dental has looked for the solo practitioner who has a loyal patient base but not a lot of space in the office, and not much in the way of technology such as practice management software, or even in some cases digital X-rays. Edge Dental upgrades the practice with its services and expertise. The DSO will also look at whether the practice needs new space or a new location to support a larger patient base. "So, we buy these smaller practices, invest in technology and a doctor, and we're able to grow really quickly," Dr. Faber said. "But there are only so many of these that we will take on at a time. That's how I feel we're being responsible."
Part of that philosophy comes from lessons learned early in Dr. Faber's career. While working for his father's practice in Brooklyn, Dr. Faber saw how critical one's health was to a solo practitioner's business. "If you build a business where you rely on yourself, your business is only as good as your health."
Another philosophy was that if you try to build an organization by yourself, you are bound to max out quickly. "I realized early on that I couldn't do it all myself," Dr. Faber said. "So, I built a good team around me, and more importantly, good partners."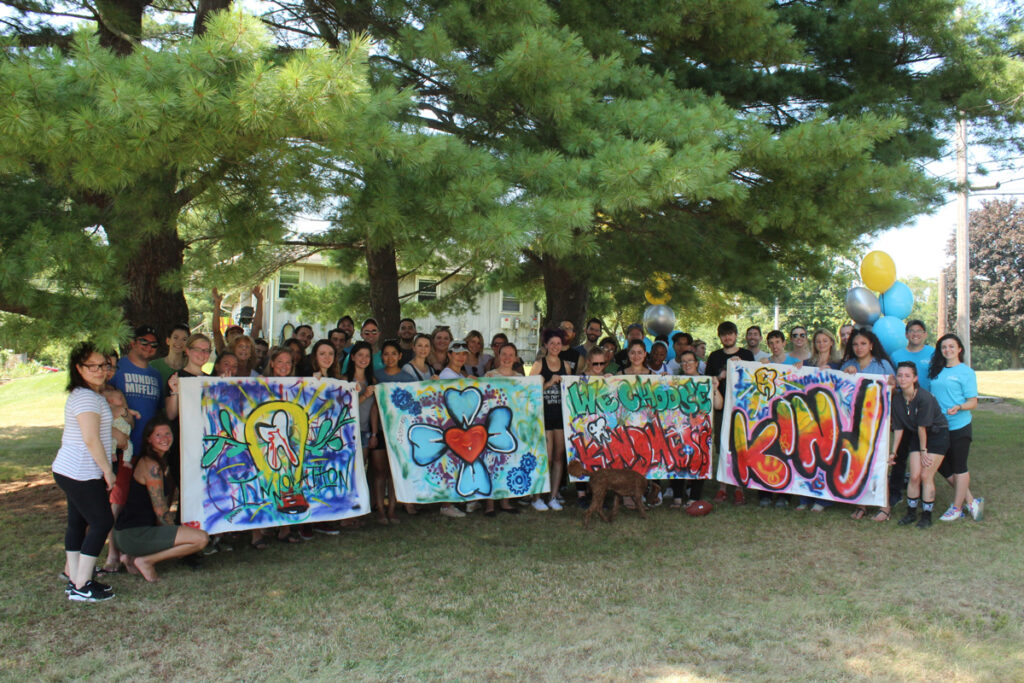 Dr. Faber believes the market will see only more consolidation in the years ahead. "I still think there's going to be solo practitioners. I don't think they'll be gone entirely, but we're definitely going to see more corporate dentistry." DSOs are typically more invested in advances in technology such as automation and even artificial intelligence that will advance the profession.
For now, clients are still shocked when they discover they can get a crown on the same day from an Edge Dental practice. But Dr. Faber anticipates consumer expectations will change. "People are going to come to expect that," he said. Transparency will be key for the consumer of tomorrow. In the past, a dentist could tell patients they needed a filling, crown, implant, etc., and the patient would agree. "Now, I think it's more important to have objective, diagnostic tools to let the patients see the reason for the recommendation."
Edge Dental won't wait for the market to catch up. The organization has already invested in 3D printing and is finding new ways to implement that production into its procedures. All of Edge Dental's doctors are onboard with CEREC and ready to train on new innovations.
"We believe this type of dentistry is providing a better product, and better service," Dr. Faber said. "When you have that value, quality, and reputation, it allows you to do a lot of different things a lot of regular offices aren't."