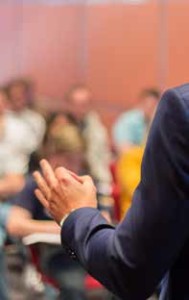 Have you made plans for the OSAP Dental Infection Control Boot Camp™, Jan. 9-11, in Atlanta? The OSAP Boot Camp is a core educational course covering the basics of infection prevention and safety. It is targeted to:
Infection control coordinators in dental practices.
Educators responsible for infection prevention and safety instruction.
Compliance officers in group practices and on dental boards.
Federal service employees responsible for infection control in their duty stations.
Federally Qualified Health Center (FQHC) personnel responsible for infection control.
Consultants and sales representatives who want to demonstrate a CORE level of infection control competency
Attendees will receive up to 24 hours of CE credits plus a resource binder, checklists, tools and more.
Courses include:
Principles and history of infection control
Patient safety: history, trends and consensus-building
The infection control coordinator: role, job description, getting buy-in, etc.
Compliance issues
Microbiology: bacteria, viruses, fungi, process of disease transmission, etc.
Antibiotic resistance/antibiotic stewardship
Transmission of infectious agents in dental settings
Exposure risk determination and post-exposure management
Hand hygiene
Personal protective equipment
Sharps safety
Dental unit waterlines
Sterilization and disinfection of patient care items
Operatory preparation
Hands-on training stations include:
Chairside pre-cleaning and instrument transport
Automated instrument washing & disinfection
Instrument wrapping and chemical indicators/integrators
Sterilizer loading and unloading
Monitoring of sterilizers and documentation
How to respond to positive spore test
The Boot Camp will also feature a vendor product fair.
Still not sure? Here's what a few attendees of last year's Boot Camp said about the experience.
"This was the best course I have taken on the subject of infection control. I will highly recommend it to others!"
"In all my years as a dental hygienist, this was the best dental meeting I ever attended. It was organized and the speakers were EXCELLENT. Thanks to all of you for a wonderful three days!!!!"
"There was sufficient valuable information in the content provided which will assist me in moving forward with my employment as an infection control educator."
For more information on the Boot Camp, go to http://www.osap.org/?page=2017BootCampProgram