Summit Draws DSO Community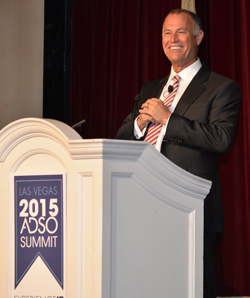 The dental support organization (DSO) industry is growing rapidly, says Quinn Dufurrena, DDS, executive director of the Association of Dental Support Organizations. Participation at the Inaugural ADSO Summit this spring in Las Vegas, Nev., seems to bear that out. Close to 600 DSO executives, staff, industry vendors and others attended the three-day event, which featured educational sessions and networking events.
"The DSO industry is growing rapidly because of the changing dental environment," said Dufurrena following the Summit. "The facts are that one of three dentists report being not busy enough, dental expenditures are forecasted to remain flat for the next several years, dental schools are expanding, government-based reimbursements are expanding, there is a high average debt for dental school graduates, 50 percent of new dentists are female, and most important, there is a significant change in consumerism."
Rapid growth presents its own set of challenges, as it does in any new industry, he said. "As practices move from large group practices to DSO-supported practices, defining the necessary leadership skills to make that happen is one of the primary challenges." ADSO intends to create an environment that is conducive to DSO growth.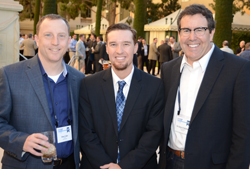 ADSO was created with 13 members in 2007, but was called the Dental Group Practice Association. In 2014, the organization changed its name to the Association of Dental Support Organizations, and appointed Dufurrena as full-time executive director. ADSO members support more than 4,000 dental practice locations in the United States, Australia, Canada, New Zealand and the United Kingdom.
ADSO's second Summit will occur April 21-22, 2016, in Las Vegas.