By Jake Puhl
March was Women's History Month – a time to celebrate the contributions women have made to history, culture and society. Within the dental industry, there has definitely been a trend of more women entering the profession. For instance, according to the Survey of Dental Education, in 2019-20, 13,314 predoctoral dental students were female (51.6%), and 50.6% (3,215) of graduates of the class of 2019 were female. In comparison, the percentage of graduates who were female was 46.2% in 2009, 35.3% in 1999, 27.6% in 1989, and 11.7% in 1979.
While we're seeing some progress in diversity, we also have to face the facts – the overwhelming majority of leaders and executives are male. This is true in group dentistry especially.
At The DEO, we believe the path forward is to shine light and give voice to the incredible women who are making a difference in dentistry, so that our industry can pave a path of what's possible and promote equality amongst all those who contribute to the profession. The road is long, but we forge forward with this special issue as hopefully a step in the right direction.
Our inspiring women this issue either come from a role where they serve as a dentist/entrepreneur/executive of a DSO, or an entrepreneur/executive that serves a DSO. Nominations were provided within the DSO Secrets FB Group. I thought it would be worthwhile to share some of the comments that nominators provided of these individuals:
"Inspiring leader and champion of women in the industry."
"She is in a league of her own. I have known many women leaders over the past 30 years and nobody even comes close to her accomplishments, knowledge, selflessness, and entrepreneurial spirit."
"Honorable, ethical, and generous."
"True inspiration and an excellent representative of women rocking it in the DSO space."
We hope their stores will continue a long-overdue professional dialogue, and inspire new initiatives to bring us forward in our organizations and industry.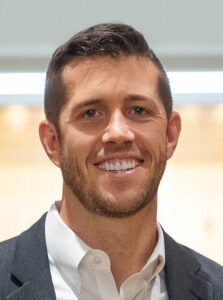 Thanks for reading this issue of Efficiency in Group Practice!
Jake Puhl
P.S.: If you haven't signed up to receive our bi-monthly e-newsletter, head over to dentalgrouppractice.com and subscribe now!