The Association of Dental Support Organizations (ADSO) hosted its first ever Partnering for Growth 2017 conference, September 21-22, at the Gaylord National Resort & Convention Center near Washington, D.C. The conference provided educational content geared specifically to connect with small & emerging groups.
Event summary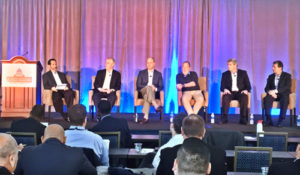 In September, the Association of Dental Support Organizations (ADSO) hosted the first annual Partnering for Growth Conference at the Gaylord National Resort & Convention Center in National Harbor, Maryland. With a focus on smaller to mid-size DSOs, the conference provided attendees the benefit of learning from some of the most knowledgeable executives with larger DSOs that have been in the industry for many years, as well as industry partners and other experts.
Sponsored by many of the ADSO's Industry Partners including co-title sponsors Houlihan Lokey and Henry Schein, the day and a half event provided educational content and informational sessions on leadership, finance, compliance and marketing hosted by members of the ADSO including CEOs from some of the top DSOs in the country, finance experts, and compliance experts. The conference also featured Talk Table opportunities, where attendees could meet with industry leaders, providers, and other stakeholders.
---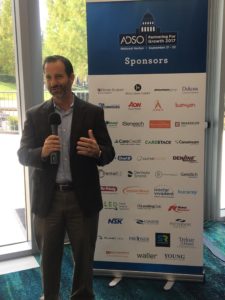 Michael Bileca, ADSO president and executive of Dental Care Alliance, reflects on the conference

ADSO: What makes the Partnering for Growth conference valuable to emerging and smaller DSOs?
Bileca: The Partnering for Growth conference is mutually beneficial for larger and smaller DSOs because we all get to figure out where any gaps are, and what we can do to keep the thriving industry's momentum rolling. Partnering for Growth allowed us to provide resources and engagement opportunities to not only our own members but others within the community. Having the opportunity for industry veterans and those just starting out to meet in a collaborative, interactive environment is invaluable.
ADSO: What is your advice to emerging DSOs looking to expand within the DSO industry?
Bileca: My advice to smaller or emerging DSOs would be to look to the ADSO as a resource. The ADSO brings together DSOs, providers and industry partners from every corner of the DSO space. The ADSO facilitates dialogue and facetime throughout the year; events like the Partnering for Growth conference are an excellent way to learn more about different strategies that can help your company grow. I encourage anyone who is interested in developing relationships and learning to a more in-depth degree about the DSO community to also attend the 2018 ADSO Summit in Austin, Texas.
ADSO: What are the top takeaways from the first annual Partnering for Growth conference?
Bileca: I would hope that everyone came away with something from this conference. It was particularly apparent, through Talk Table opportunities in between sessions, the networking reception, and in the programs that we all have something to learn from one another. It's important to remember that opening the line of communication throughout the industry only makes the industry itself stronger. The whole industry benefits when everyone is doing well.